Eszter Imre
ceramic artist and designer
» about me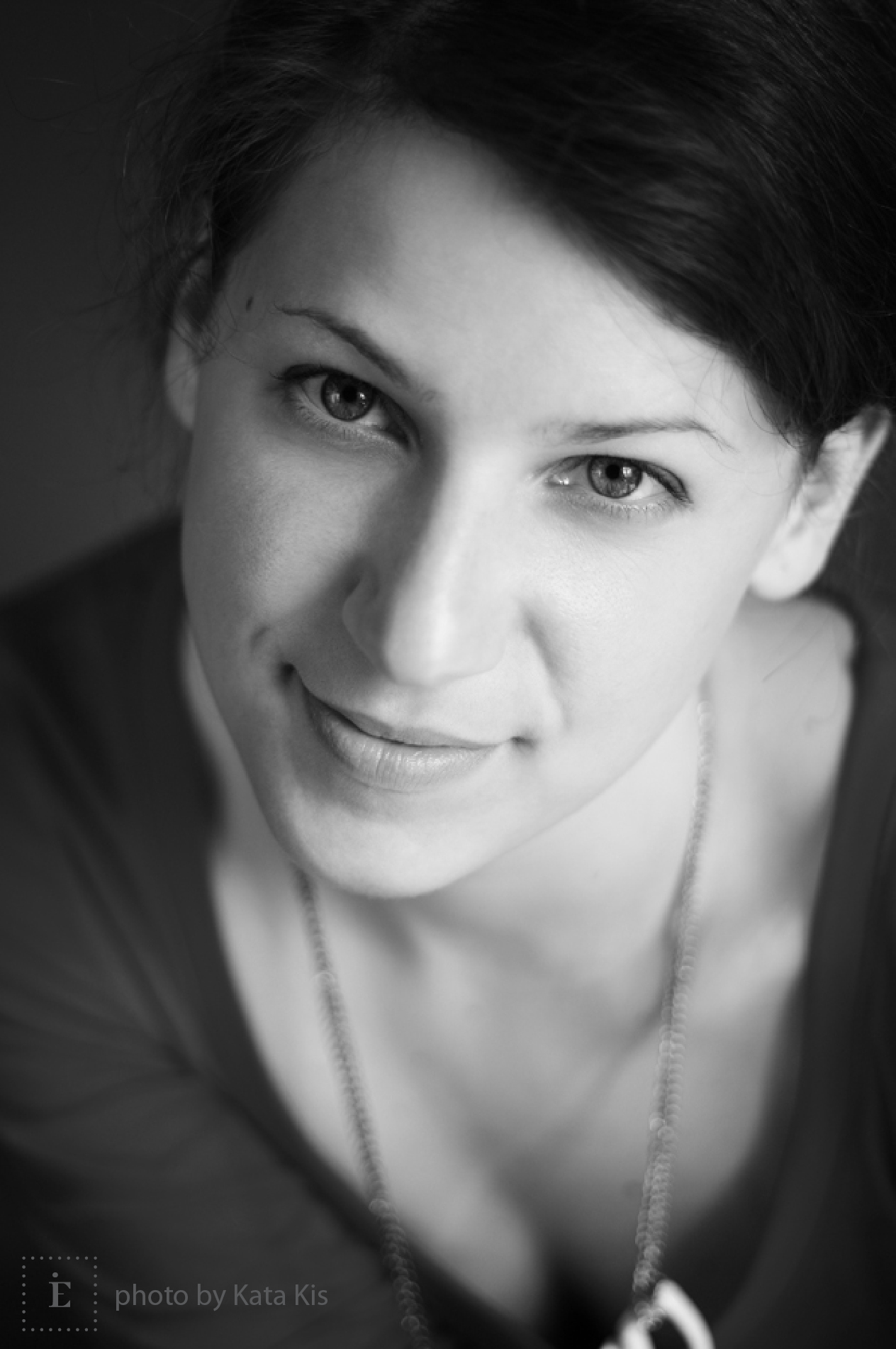 I was born in Hungary in the year when the Halley's Comet came closest to Earth.
My favorite color is the Autumn, and I believe in signs.
I play guitar and some other instruments, I'm passionate about typography and calligraphy,
I love dancing and smiling.
Sunshine, dance anytime anywhere, the smell of the rain, to make people smile, a good talk,
to reach goals, nice music, unexpected meetings...
... these make me happy.
I work with clay, wood, metal, glass, plastic, stone and paper.
I think my most unexpected quality is that I can write with my left hand,
even in a backwards direction, even simultaneously with both of my hands.
(I'm right handed.)
I'm a thinker, I like to analyse things, understand, and make thing easier,
find the best solution.
Curious, precise, and independent is the 3 words I would use to describe myself.
And so on... CV (pdf) Photo (jpg)
» contact
eszti@imreszti.com
00 46 76 279 44 17 /Sweden
00 36 20 251 17 43 /Hungary
» follow me ...
» currently
Tendence Talent & FORM 2014 (Frankfurt, Germany)
Participant in
the Tendence Fair
at
Frankfurt Messe
, (30 August - 2 September 2014) Frankfurt, Germany.
Where the white things are (Berlin, Germany)
Solo exhibition at
Entretempo Kitchen Gallery
(6 - 21 September 2014), Berlin, Germany. Vernissage Friday 05 September at 7pm.
» downloads
» links
» some works
Experimental Ceramic Objects (2014)
Design Master Degree Project » (jpg)
Golden Splash (2014)
Hand painted porcelain brooches with gold and platinum » (jpg)
Cups for the Empire (2014)
Stormtrooper inspired porcelain espresso and coffee/tea cups with Imperial Cog inside » (jpg)
Galaxy cup family (2013)
Set of porcelain cups » (jpg)
Kastello's special (2013)
Espresso and cappuccino cups with colourful silicon rings »
Picture 1
,
Picture 2
,
Trihollow (2013)
Icecream bowl » (jpg)
Paper tray - 2013 edition (2013)
Porcelain tray »
Picture 1
,
Picture 2
,
Clamp-cups (2013)
Porcelain cups with stainless steel clamps » (jpg)
Candle cubes (2012-2013)
Translucent porcelain candle lights » (jpg)
Splash of colours (2012)
Simple porcelain brooches in many colours » (jpg)
Hide and Seek (2012)
Porcelain sculpture »
Picture 1
,
Picture 2
(jpg)
Capture Fragility - again (2012)
Experiment with size and texture. Result: 1m2 porcelain sculpture for wall.
Picture 1
,
Picture 2
(jpg)
Inspiral (2012)
Porcelain spiral necklaces » (jpg)
Mustproduction (2012)
Porcelain sculptures inspired by the manufacture view of tableware »
Picture 1
,
Picture 2
,
Picture 3
,
Picture 4
(jpg)
Cross-cut (2012)
Porcelain jewellery set inspired by the manufacture view of tableware » (jpg)
Rim (2012)
Porcelain jewellery set inspired by original plate and cup rim » (jpg)
New Table-Wear (2012)
New series of table-ware inspired jewelry » (jpg)
Project Catalogue » (pdf, 10MB)
Handle it Nr1 (2012)
Porcelain brooch » (jpg)
Tea Time (2012)
Porcelain bracelet » (jpg)
Cautious growth (2012)
Porcelain spice vials » (jpg)
He and She (2011)
Exploring the feminine and the masculine in tea cups » (jpg)
Urban pattern (2011)
modular porcelain installation » (jpg)
Hugcups (2010-2012)
Extraordinary and playful cup with external handle » (jpg)
Family of Hugcups with external handle » (jpg)
Extraordinary cup with internal handle » (jpg)
Coffee-Spot (2010)
Special series of espresso cups with colourful flock cover » (jpg)
Caffe Latte (2010)
Coffee pot for special serving » (jpg)
Tea for Two (2010)
Teapot for serving two person at the same time » (jpg)
Table-Wear (2010)
Limited series of porcelain jewelry inspired by table ware » (jpg)
Milk from fridge (2010)
Porcelain jug » (jpg)
Night Pockets (2010)
Storage for small bedroom » (jpg)
Chapters (2010)
My Master graduation project » (pdf, 2.2MB)
Wave (2009)
Porcelain cups » (jpg)
Rings (2009)
A series of porcelain design–rings » (jpg)
Soul–Homes (2009)
A limited series of unique porcelain rings » (jpg)
A limited series of unique porcelain brooches » (jpg)
Experiments (2009)
Research for a new way of shaping » (jpg)
Home fractions (2009)
Architecture inspired porcelain sculptures » (jpg)
Impressions of Mor (2008)
A special series of small porcelain sculptures inspired by the city Mor »
Picture 1
,
Picture 2
,
Picture 3
(jpg)
One-fold (2008)
Ceramic bowl concept » (jpg)
Glass bricks (2008)
Architectural glass bricks » (jpg)
Dish with a lid (2007)
Integrated dish and lid made from porcelain and wood » (jpg)
Seeds (2007)
Porcelain Seeds - Shape study of nature » (jpg)
Patterns (2007)
Pattern designs for porcelain table ware » (jpg)
Inside-Outside (2006)
Metal sculptures » (jpg)